Were you looking for the item, Eagle Eye?
Eagle Eye
Usable by
Class
Hunter
Properties
Type
Utility
School
Arcane
Cooldown
None/Global Cooldown
Other information
Ranks
1
Eagle Eye is a hunter ability that allows the hunter to zoom in on things at great distances. This skill is good for surveying long distances away.
Rank table
| Rank | Level | Mana Cost | Cost |
| --- | --- | --- | --- |
| 1 | 16 | 25 | 10 80 |
Notes
Uses
Very handy for zooming in for shots.
When searching for enemies or resources of a particular type, this ability lets you search a wide area without risk.
Limitations
Lasts 1 minute.
No limits in PvE/ out of combat other than you must use it on visible land (less effective for those of us with low video settings)
The target area will have golden shimmers while you look around, so it is easily detectable in PvP unless you put it high in a tree or somewhere that won't be looked at.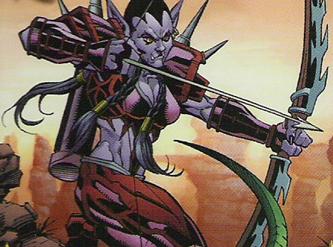 Tips and tactics
Use on a discretionary basis to zoom in eyesight on targets.
See also: Hunter Tactics
External links

GMbase
Community content is available under
CC-BY-SA
unless otherwise noted.