This article has been tagged among the Pages that need revision.

Deathcharger's Reins

Item Level

40



Requires Level 40
Requires Riding (150)
Use: Teaches you how to summon Baron Rivendare's steed. This is a very fast mount.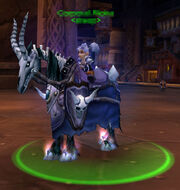 Deathcharger's Reins summon Baron Rivendare's steed, Rivendare's Deathcharger, a mount that adds 100% to movement speed. Prior to Patch 3.0.2 it was extremely rare, even more so than the epic two-handed sword [Runeblade of Baron Rivendare]. Deathcharger shares the same design as the Forsaken epic racial mount, the skeletal warhorse with a blue color scheme. Its use is not restricted by race or faction.
Deathcharger is the name of Baron Rivendare's skeletal horse. The undead steed is his most prized possession.[1]
Sources
Notes
This is the only Skeletal Horse mount available to members of the Alliance.
Obtaining this mount awards the Feat of Strength,  

Deathcharger's Reins

.
This used to be a

Blue item

and the drop was extremely rare (0.02%?).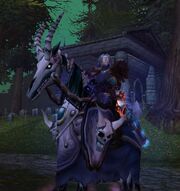 Videos
How to farm in Cataclysm: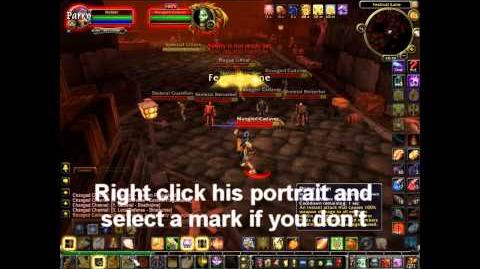 Patch changes
References
External links